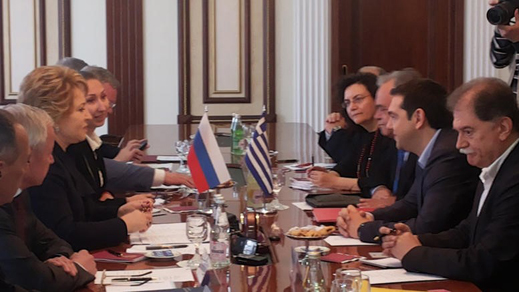 The newly elected government, headed by Prime Minister Alexis Tsipras refuses to return a multimillion-dollar debts.    

Besides Athens threatening the Brussels that may exit the Eurozone.
Views:
Having a Greek prime minister with with a strongly dissenting view could greatly complicate EU foreign policy, as further sanctions cannot be approved without a unanimous vote from leaders of every EU member nation.
Wow! or should I say Whoa! Talk about your Trojan Horse.--or maybe its just "woe" as in more woe for European stocks. Beware of Goldman Sachs bearing Greeks--or something like that.
crazzziecanuck
What's that I smell?  Could it be another Coloured Revolution in Greece's near future?
We all know the elite is going to put the screws to Greece now just as they did to Egypt.  "Replace a government not to our liking and you'll find life very, very hard for you."